Plastic Surgery: Weird and What's Wrong?
In this post, I listed celebrities' plastic surgery gone wrong. For most of us growing old and looking old is something we are conscious about. When we get to a certain age, we'll probably compare ourselves to how we look like 20 or 30 years ago. For celebrities lines and wrinkles causes them to panic. Sagging breasts and big tummies becomes a source of discouragement for many. This is the reason as to why people opt for plastic surgery. Unfortunately, not all plastic surgery provides the most perfect look. There are many who went under the knife and had the most horrible plastic surgery experience and result. So here are 20 celebrities plastic surgery gone wrong.
1) Michael Jackson
Topping our list for celebrities' plastic surgery gone wrong is Michael Jackson. Born in August 29, 1958, Michael Jackson is an American entertainer, businessman, singer/dancer and the 7th child among the 9 Jackson children. At age 11, he became a member of The Jackson 5 and went on as a solo performer in 1971. MJ had his hair straightened and went to have several plastic surgeries. He was said to have a body dimorphic disorder, which lead him to go under the knife several times because he was unhappy with the way he look. His plastic surgery result is definitely horrible. In fact, there were rumors that his nose fell apart. MJ died June 25, 2009 because of overdose of pain killers that shocked the world.
2) Melanie Griffith
Melanie Griffith was definitely a good looking Hollywood actress. Back then she have a cute thin lips, in the first picture above there's an obvious plumpness in her lips. It is rumored that she also had a lip augmentation. She also has several face lifts and the results aren't that pleasing.
3) Donatella Versace
Donatella Versace
is a rich, famous fashion designer. She followed her brother's (Gianni Versace) footstep. Obviously going through several plastic surgeries didn't give Donatella Versace justice.
4) Lyn May
Lyn May,
is a Mexican actress who had various kinds of plastic surgeries. She owns a skincare line in Mexico, and according to some source, she is injecting baby oil in her face.
5) Pete Burns
Pete Burns, is a rocker is certainly one of the celebrities' plastic surgery gone wrong.
6) Jocelyn Wildenstein
Jocelyn Wildenstein, the wealthy socialite who became famous because of various kind of cosmetic surgeries and spent $3,933,800 over the years for her cosmetic surgeries. She was referred to as The Cat Woman, The Lion Queen and the "Bride of Wildenstein" referring to as the "Bride of Frankenstein".
7) Marilyn Manson
Marilyn Manson, band leader and organized in 1989 the Marilyn Manson and the Spooky Kids in Florida. Trent Reznor discovered and produced their debut album in 1994 and labeled it "Portrait of an American Family" and was released on his "Nothing" label, but unfortunately did not make it to top. His creepy looks resulted from plastic surgery.
Jodie Marsh
Jodie Marsh, model has failed breast augmentation.
9) Janet Jackson
Janet Jackson breast augmentation failure.
10)Vivica Fox (Breast Augmentation Failure)
11) Megan Fox (Before and After Lips Injection)
Her lips is more beautiful before she went for a plastic surgery. Trying to copy Angelina Jolie's lips is a total failure.
12) Nikki Cox (Lips Injection)
Before and after pictures of Nikki Cox.
13) Janice Dickinson
Actress-model, she always posed strange and weird and had plastic surgery.
14) Madonna
Have her cheek implant and isn't right for her.
15) Joan Rivers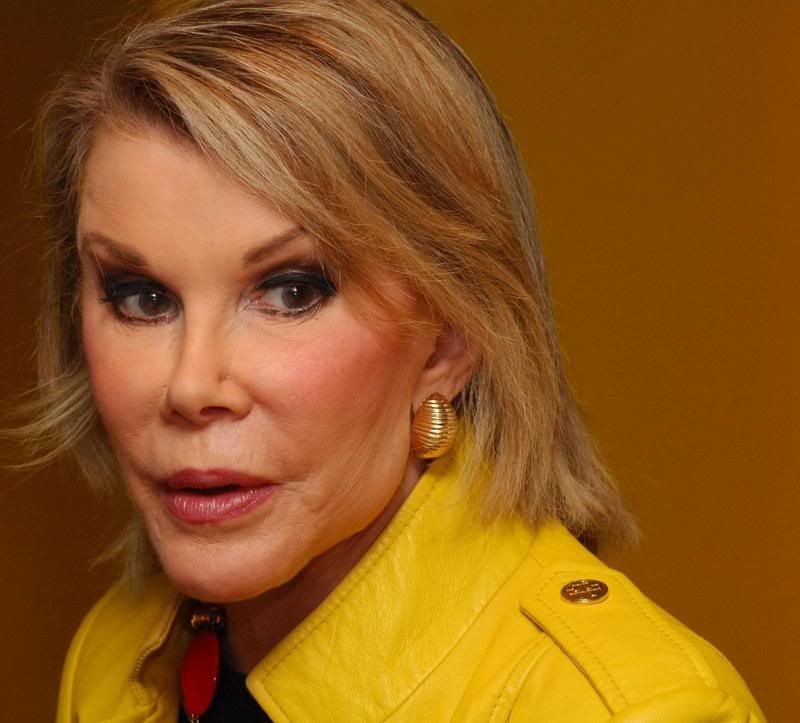 Joan Rivers is always vocal about her plastic surgery. The worse thing is that she's advocating it. Yaaiiiks!
16. Mickey Rourke-
Famous actor had various plastic surgery and botox injections, the result are far from his fresh good looking face. He was nominated in the Academy Awards for his lead role in the movie "The Wrestler." He's acting definitely deserves an award, but his plastic surgery result sure doesn't. Can you believe that the first image below is Mickey Rourke? What a drastic change a drastic surgery can cause, huh?
17. Tara Reid – is a young Hollywood starlet and one of the celebrities' plastic surgery gone wrong. Her botched boob job was exposed during P.Diddy's party. Tara Reid has a peek-a-boob incident during the said event, and the visibility of stitches and a bit of scarring around her nipples has caused her embarrassment.
18. Igor and Igor and Grichka Bogdanov- are French twins who authored the book entitled "Dieu et la Science" (God of Sciences). The book became a best seller in France, but the Bogdanov were later on sued for plagiarism. The issue has been settled in court. One thing that can't be settled is their weird look after their plastic surgeries.
19. Dolly Parton- is a famous country singer and song-writer. Her voice is remarkably soft and sweet, but her plastic surgery result is definitely -NOT! It seems like her face has gotten stiff, see the image below.
20. Latoya Jackson- Our last celebrities' plastic surgery gone wrong is Michael and Janet Jackson's sister Latoya. I don't know what's happening here the three of them going under the knife is really not their wises decision.
Plastic surgery may or may not provide good results. Finding the right doctor is probably one of the deciding factors before going into the procedure. To wrap this post up, I'd like to borrow Collin Powell's quote "if it ain't broke don't fix it!"
As always let us know what you think. Your comments are very much appreciated.